Hi gang, sorry it's been a little while – I've had plenty keeping me busy over the last month. There was the Chillifest at Custom House Square – an awesome day's trading, where HDC made record sales of prints, postcards and badges, along with meeting some of Belfast's most laid back & generous clientele. There must be something about good Chilli and cold beer – it just seems to loosen the old pursestrings.
I've also been continuing character design work for one of my clients, expanding on a group of 5 existing characters into a whole family of animal characters. I'm going to hold off for a little while and reveal the whole bunch once I've finished up. It's shaping up well at the minute and is a great opportunity to explore the world of childrens' illustration. I've also added a recently finished piece here, which I've been working on over the last week for sirkusonfoot.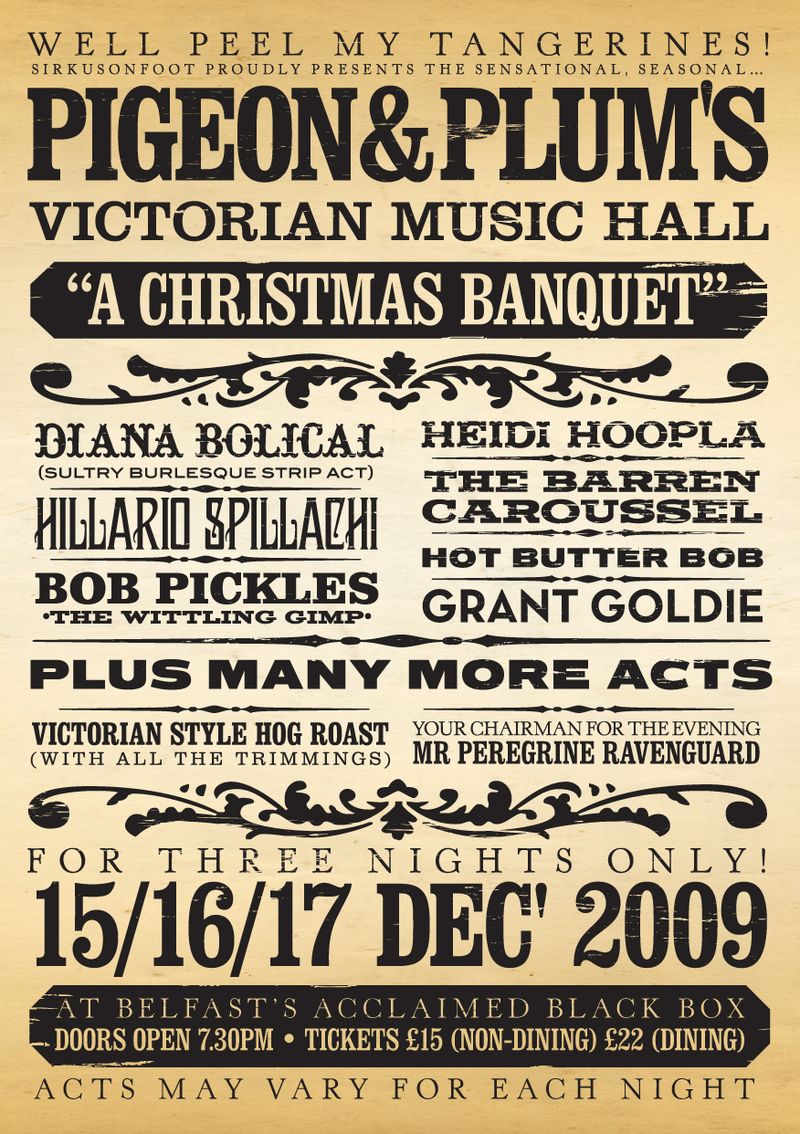 Pigeon & Plums is an occasional Vaudeville & circus show that's taken place in various Belfast venues since 2005. I was brought on board to tackle the design of this year's Christmas Show in the Black Box, and as you can see, I've heavily on the Edwardian Vaudeville concept, using a wealth of typefaces I usually never get to look at these days. The overall design is dsfiniley a busy affair boasting a great line-up of brilliantly named acts (Diana Bolical?!)  It should definitely be quite a night.