Hi again chaps. I've shifted things around, got a few pictures on the walls and got the trusty Mac up & running. All this, along with yesterday's delivery of a seriously cool Eames Loungechair & Ottoman means it's finally time to show you all the guts of the new & improved Hand Drawn Creative office!
A Nerve Centre. A crackling nucleus of creativity. Ladies & Gentlemen it gives me immense pleasure to present to you… the Home of Superlative Scribbles!
A quick reminder of the Office's unique exterior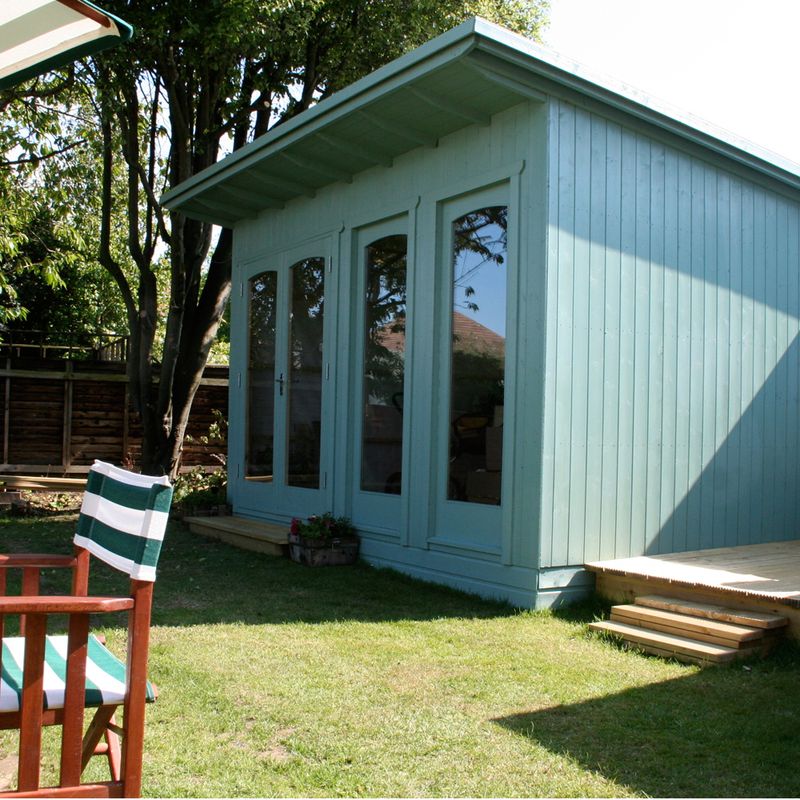 The double doors open onto the R&R Corner / Guest Seating Area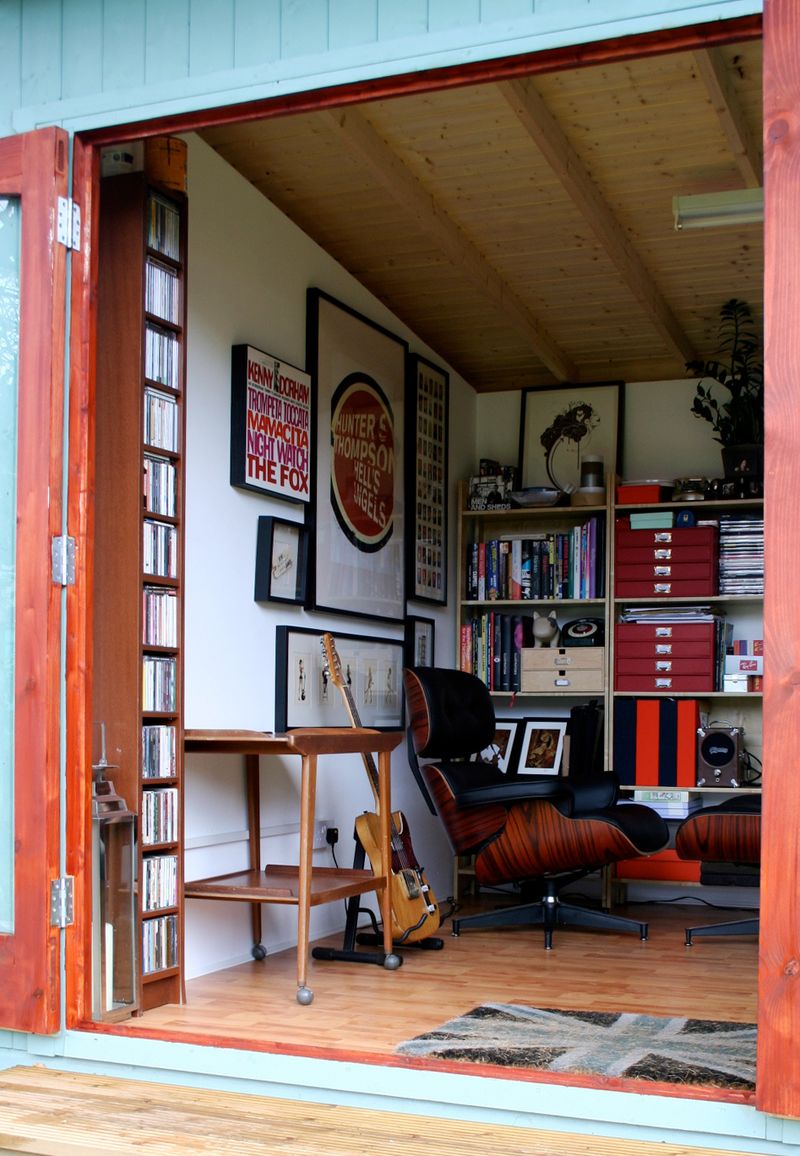 The Eames chair & ottoman is a gift from my wife and the office's crowning glory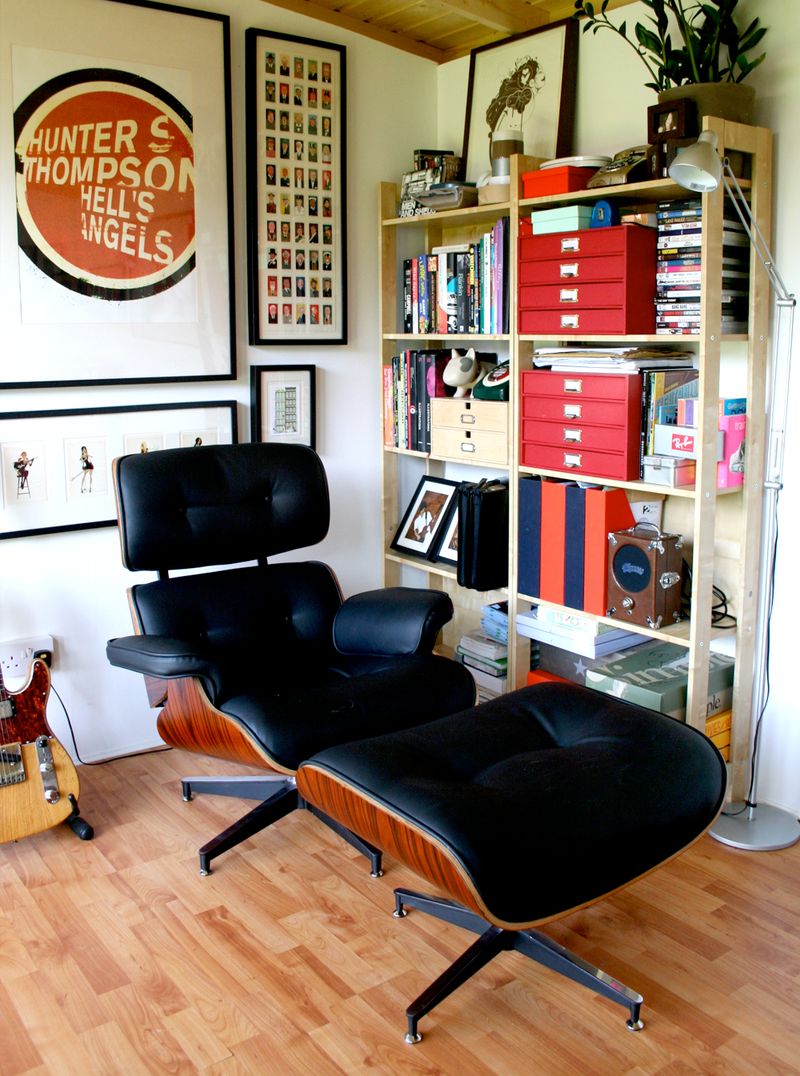 The House Industries Print takes pride of place on the rear wall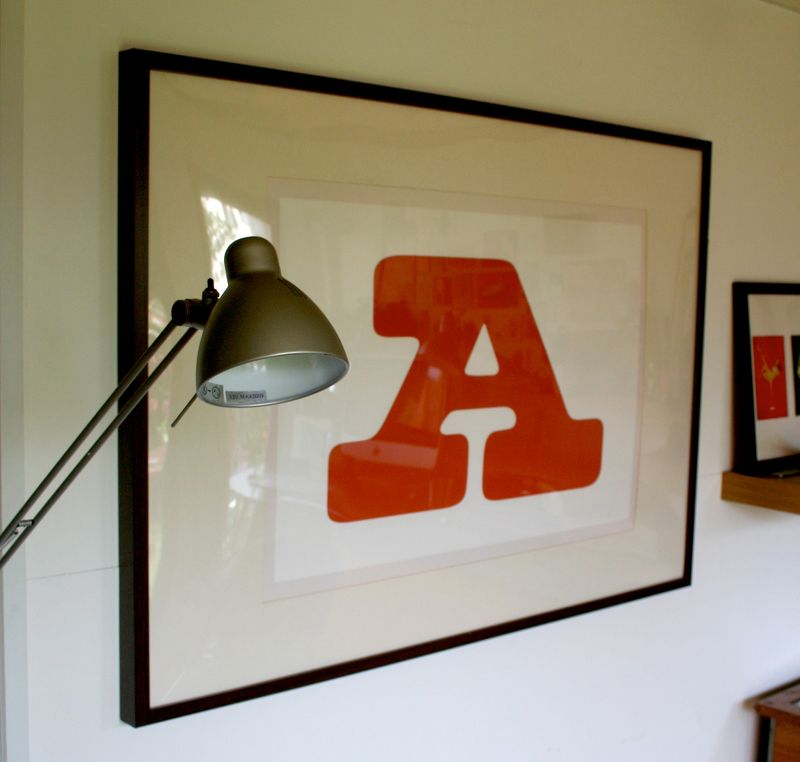 Moving round to the Cutting Desk & Print Packing Area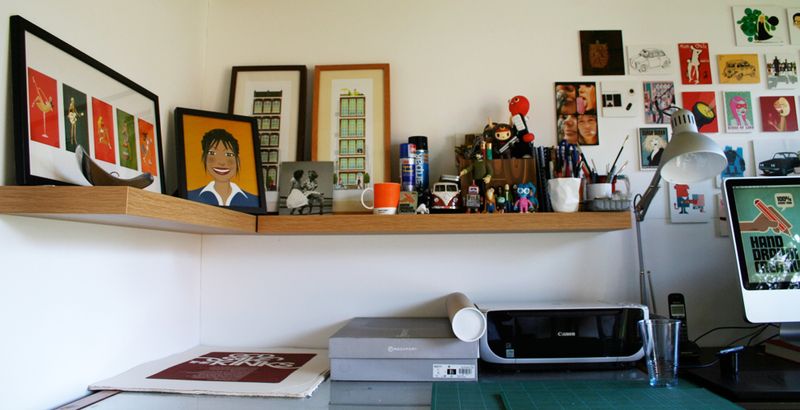 The heart of Hand Drawn Creative – this is "where the magic happens"
Inspirational images & illustrations from my my favourite artists surround me