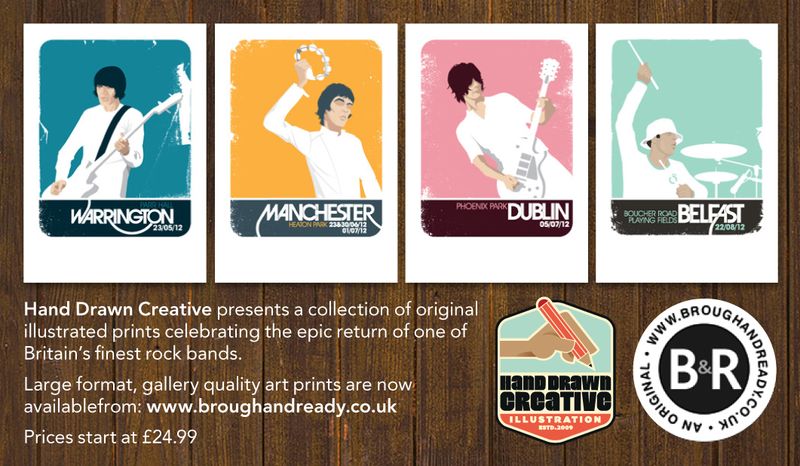 Hey everyone. Just dropping in to announce an exciting new print venture between Hand Drawn Creative and Brough and Ready. Brough and Ready are a UK based team of experienced Illustrators, Designers and printers producing high quality cards and art prints aimed at the interiors market (you may know them from recent promotional campaigns through sites like ACHICA and FAB).
I approached Brough and Ready at the start of summer to discuss a possible collaboration, The guys at B&R were really interested – especially in my series of Stone Roses print ideas celebrating the legendary band's return to the stage this summer.
I've been working steadily all through July to get a bunch of great designs together, which I hope you'll really like. The main reason for teaming up with B&R is quality and size. Now you'll be able to order Hand Drawn Creative prints at large format sizes on gallery quality stock at prices I just couldn't match if I was working alone.